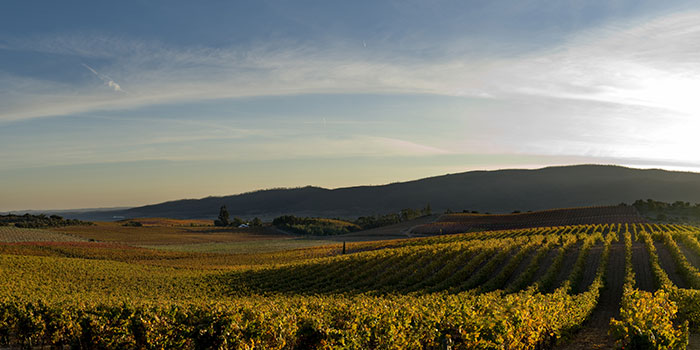 Alentejo is a place where tradition and land go hand in hand. The history that lives here is as vast as the landscape and whose story is told through the architecture and artifacts left behind from those that came before. Taking up 1/3 of Portugal there are 8 sub-regions which hold the greatest diversity of soil types in all of Portugal's wine regions. Red wines from Alentejo are quickly rising in reputation for quality wines, known for their big bold fruit, soft tannins and drinkability while the whites lead with tropical notes and balanced acid.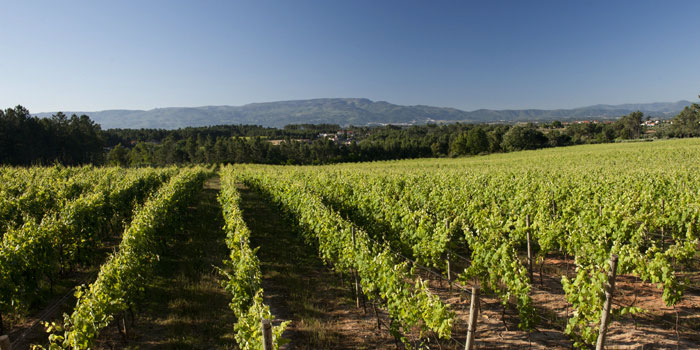 As the second demarcated region in Portugal, in 1908, the Dão region developed among the valleys, gentle slopes and rounded hills of the Caramulo, Buçaco, Nave, and Estrela mountain chain. A picturesque and ideal area for vines; protected from the winds, summer rains coming in from the Atlantic, and continental storms from Spain. These mountain walls also provide a contrast of temperatures throughout the region; warmer in the west, cooler in the north and east. They are the catalyst for the damp cold winters; and the generally sunny, warm dry summers which become rapidly cooler towards the end; allowing long and slow ripening of the fruit that in turn create more complex flavors.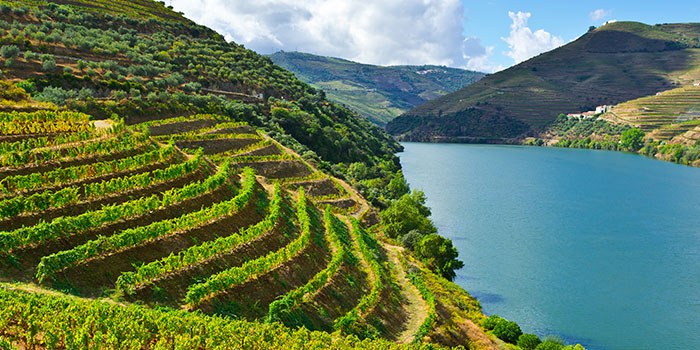 In 1756 the Douro region became the first demarcated wine region in the world. One of the most intriguing and beautiful DOC regions, the Douro is ruggedly mountainous and wild. The region is sharply cut through in deep twists and turns by the Douro River. Following this river, the Douro region starts at the Spanish border and ends about 55miles from the city of Porto where the Marão Mountain rises up, protecting it from Atlantic influence. In the center of the region is found it's defining and historic, narrow, stonewalled terraces. These man made contours were named an UNESCO World Heritage Site, but modern guidelines call for a wider terraces, buttressed by mounds of earth. In poor schistous soils, the vines defy gravity on the steep mountain slopes along the river banks. Historically known for their fortified Port wines, mostly found in the Cima Corgo sub-region, the Douro is now making a new name for themselves as producers of world-class red and white still wines.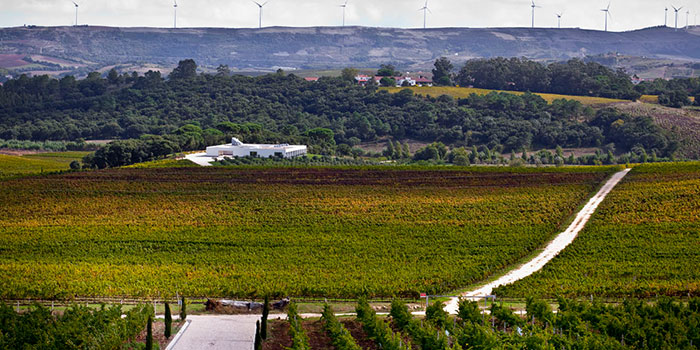 Lisboa is a long, thin region running up beside the Atlantic. Wind is inevitably a strong feature beside the coast – no wonder that these undulating hills bristle with windmills, and no wonder that coastal vines are wind-stressed and hard pressed to ripen their grapes. Just a little way inland, however, a backbone of hill and mountain ranges offers some protection to many eastern parts of the Lisboa region.