Portugal – Peninsula de Setubal
Directly south of Lisbon across from the estuary of the River Tagus lies the Setúbal Peninsula. Predominantly flat land with the Arrábida Mountains cutting up and along the south coast of the peninsula. It is in these mountains that the vineyards for the classic Moscatel de Setúbal are grown.
With two DOCs we find two very different style of wines being produced; In the Setúbal the sweet and fortified wines like Muscat of Alexandria are grown. In Palmela there is found mostly red wines which find a perfect home in the hot sandy soils. These vines produce wines that reveal depth, elegance, balance and complex fruit flavors.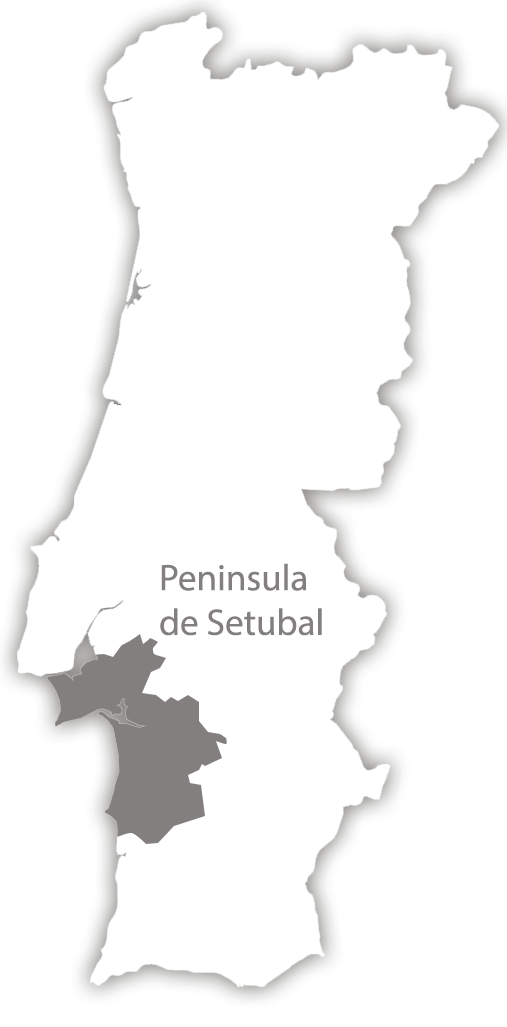 Peninsula de Setubal Regions & Wines
It all started when the big landlord and beer magnate José Rovisco Pais donated his Pegões properties to the Lisbon State Hospitals.
The winery was established in 1920 by Leonilde Freitas, continued by her daughter Germana Freitas, and then by her grand daughter Ermelinda Freitas, who the company owes the name to.