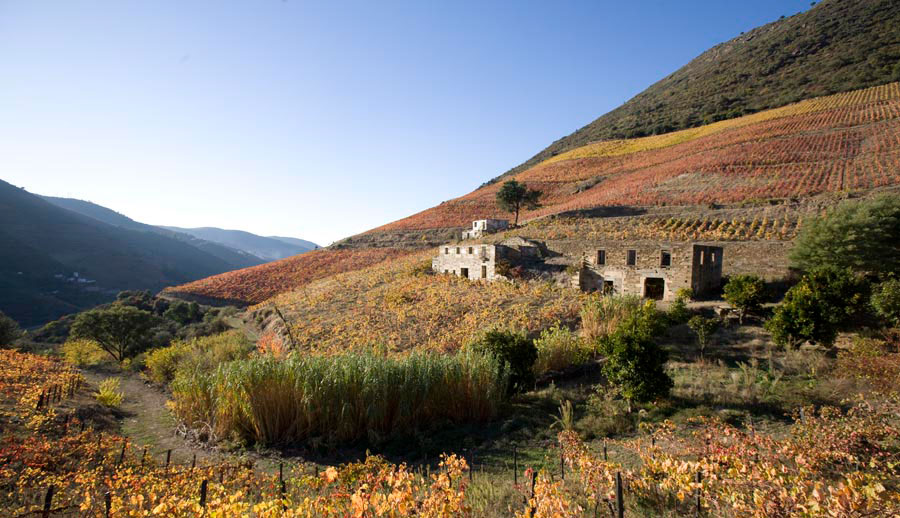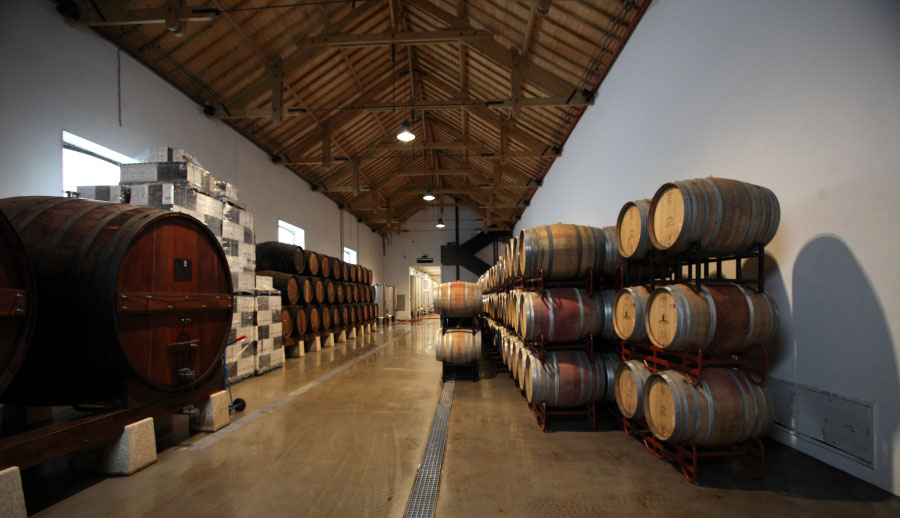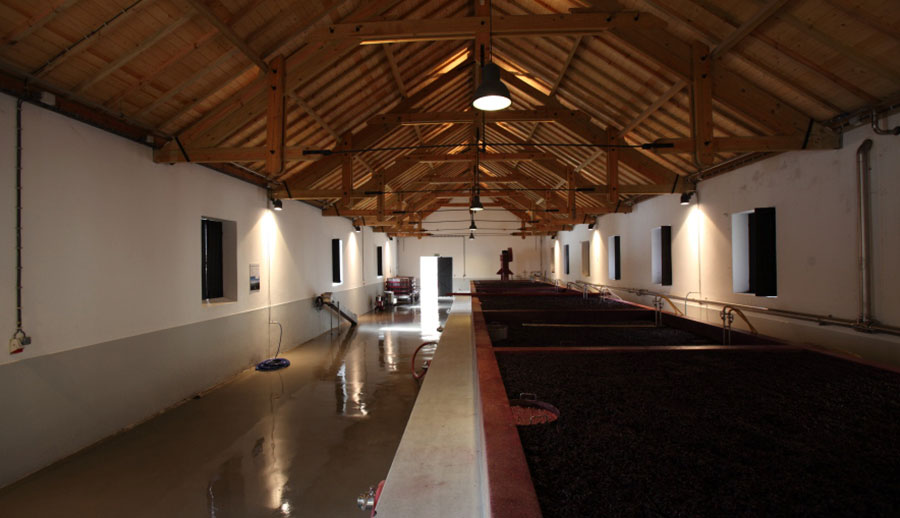 Dating back to 1714, Quinta dos Murças is located in northern Portugal, in the Cima-Corgo sub-region of the Douro. The Douro, established in 1756, is the oldest DOC in the world. The region is characterized by its dry, hot climate and steep schist slopes carved out by the Douro River and its tributaries.
The Quinta dos Murças estate is situated on the right bank of the Douro River, between the towns of Régua and Pinhão, nearly two hours due east of Porto.
Quinta dos Murças is a unique estate characterized by its 8 diverse terroirs, which are distinguished by different altitudes, exposures, variations of schist soils and vertical vineyards.
In addition to the vineyards, the olive, orange and almond trees and the surrounding forest support biodiversity and promote the balance of the local ecosystem.
The region's extreme climate and terrain, the agricultural practices respecting nature and the different winemaking processes emphasize the true character of the fruit, resulting in concentrated, elegant and fresh terroir-driven wines.a
With all of these factors in mind, five distinct lines of Quinta dos Murças wines have been created: Assobio (white, rosé and red), Minas, Reserva, Margem and VV47.
Stretching over half a mile along the riverfront, mainly with southern exposure, Quinta dos Murças encompasses a total of 383 acres, of which 118 acres are vineyards with indigenous grape varieties. In 1947, the estate became a pioneer with the first vertical vineyard planted in the Douro region.
José Luis Moreira da Silva
Porto-native José Luis Moreira da Silva, Winemaker at Quinta dos Murças, first joined Esporão in 2015 as viticulture manager, overseeing its holdings at Quinta dos Murças in in the Douro Valley. José Luis graduated with a degree in Microbiology from Universidade Católica Portuguesa in 2002, and later completed his post-graduate studies in Oenology at Escola Superior de Biotecnologia, Universidade Católica Portuguesa. During this time, he also acquired the WSET Level 3 Advancedcertification. At Quinta dos Murças, José Luis aims to produce wines that are a true expression of the vineyards. His
winemaking philosophy is to "interfere as little as possible with the process and uncover the real identity of each vineyard to obtain the truest expression of the terroir." In addition to his role at Quinta dos Murças, José Luis is active in growing the region's winemaking reputation. He is the director of the Association for the Development of Portuguese Viticulture, a not-forprofit created to study and develop the wine industry in the Douro region.