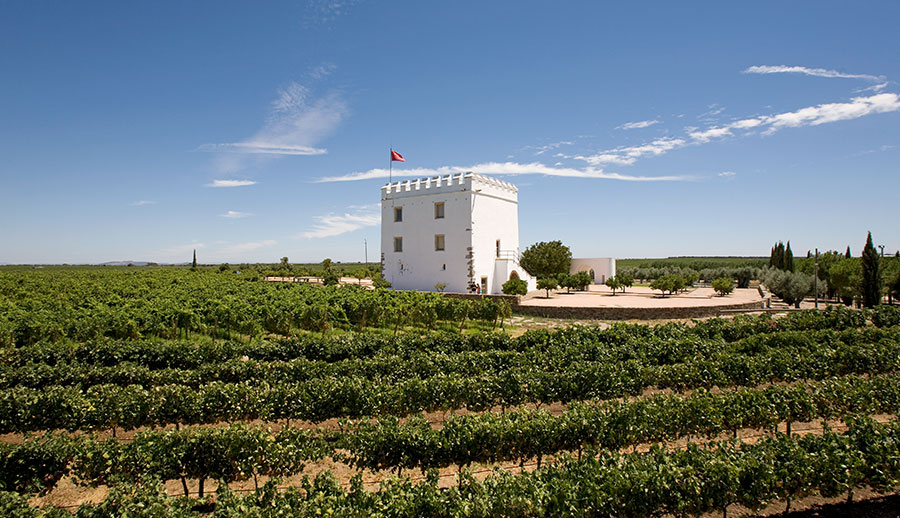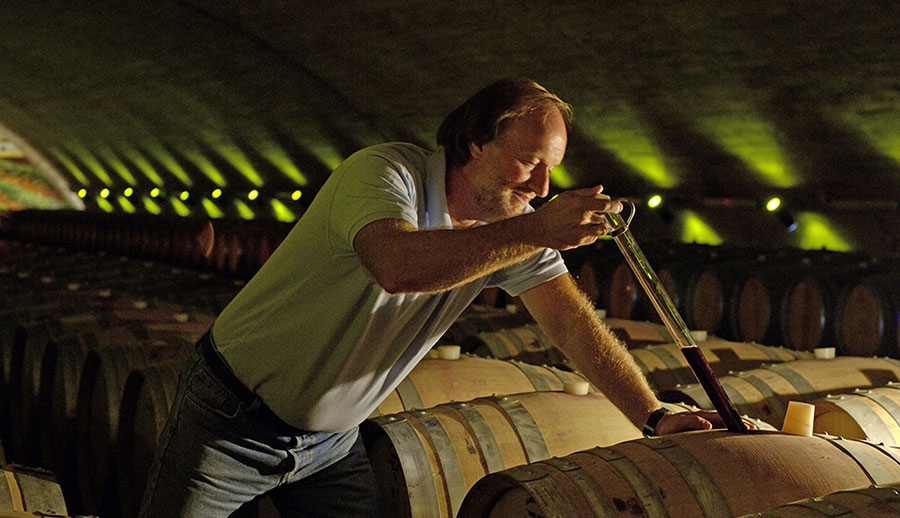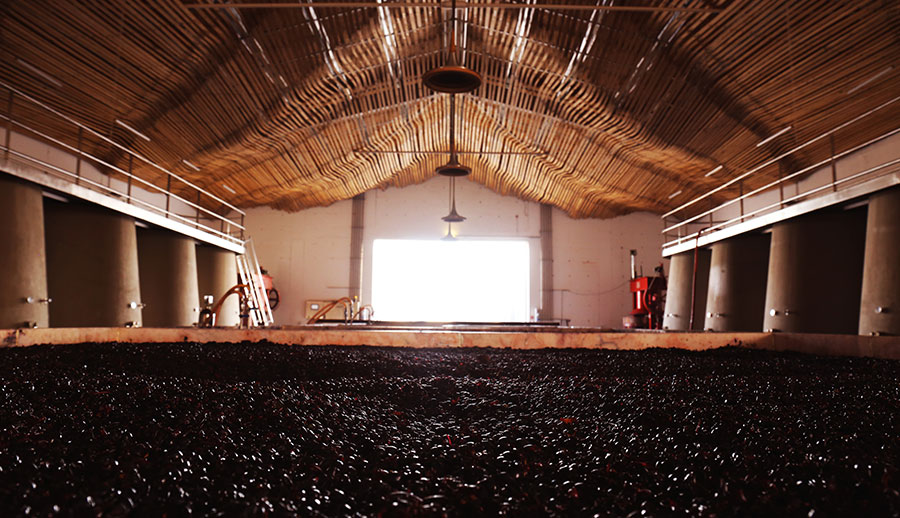 Founded in 1973 by José Roquette and Joaquim Bandeira, Esporão's is one of the most important wine companies in Portugal. Esporão is also an ambassador of Portuguese culture, operating in a sustainable way, while building close ties with customers and consumers all over the world. Esporão is based in the Alentejo region, where it produces iconic wines, such as Esporão Reserva and Monte Velho, as well as extra-virgin olive oils. Herdade do Esporão also boasts an excellent wine tourism project on the same site as the wineries. The company's project also extends to Quinta dos Murças, an estate in the Douro region that produces wines with terroir and the company's same guarantee of quality.
Esporão sells its products in a range of shops and restaurants in over 50 countries in the world. The company's holistic approach in adapting a wide range of innovative sustainable practices led to the attribution of the coveted and prestigious "Sustainability of the Year Award" at the "The Drinks Business Green Awards 2013". In 2014, Esporão won an award at the "European Business Awards for the Environment" in the "Products and Services" category.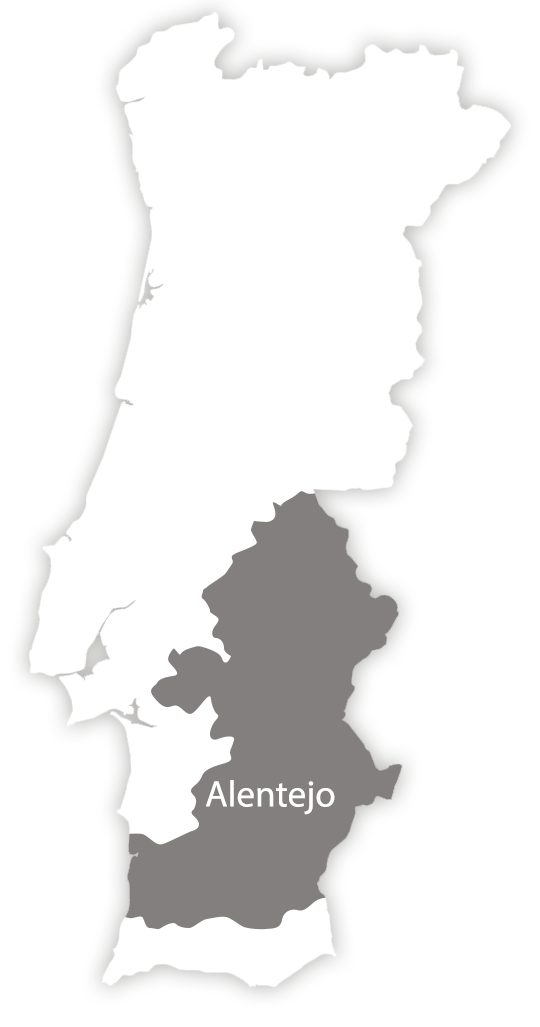 Esporão's flagship estate, Herdade do Esporão, is about 100 miles southeast of Lisbon in the Reguengos DOC. The estate encompasses 4,500 acres, of which 1,300 acres are vines and olive groves. Situated in the interior of Alentejo, the climate is intensely hot with a continental influence and limited rainfall—average 400-500 mm annually. The weak soils are predominately granite, schist and clay. These conditions produce wines that are naturally opulent and structured, but maintain refreshing acidity.
Chief Winemaker David Baverstock
David Baverstock: Hailing from Adelaide, Australia, David Baverstock has been making wine at Esporão—Portugal's leading family-owned estate—since 1992. Having grown up amongst the vines, David has a natural love and interest in wine, which led him to study oenology at Roseworthy Agricultural College in his hometown. His first job as a winemaker was at Saltram Wine Estates in the Barossa Valley, but his interest in exploring grapes beyond traditional international varieties is what brought him to Europe in the early 1980s. Portugal's multitude of indigenous varieties fascinated David and prompted him to move to the country in 1982. However, it was love that made him stay. He met his now-wife, a Lisbon native and settled in the Douro, working at Symington Family Estates and a number of other quintas.
In 1992, David took the position of head winemaker of Herdade do Esporão, in Portugal's southern Alentejo region. To this role, he brought considerable winemaking skill— refining and streamlining Esporão's style while retaining the traditions and soul of the Alentejo.Today, as Esporão's Chief Winemaker, David is responsible for overseeing the production of all Herdade do Esporão wines, where he is assisted by Sandra Alves. David's winemaking philosophy combines sustainable methods and a holistic approach to winemaking with scientific and empirical research. He has been named "Winemaker of the Year" three times by Portuguese wine magazines Revista de Vinhos and Wine.
Sandra Alves
Sandra Alves, Lead Red Winemaker: A native of Portugal, Herdade do Esporão winemaker Sandra Alves grew up near the Douro Valley in Vila Real, where she spent her childhood in her family's vineyards. While studying for her Oenology degree at Escola Superior de Biotecnologia, Universidade Católica Portuguesa in Porto; Sandra interned at Esporao between 2007 and 2009. During her career, Sandra worked at several Portuguese wineries, including as assistant winemaker at Quinta do Noval in the Duoro Valley, and junior winemaker for Quinta do Cardo in Beira Interior as well as Quinta da Romeira in Bucelas. She also served as assistant winemaker at Wise Vineyards in Australia's Margaret River region. In 2014, Sandra returned to Esporão as winemaker for white and rosé wines at Herdade do Esporão, working directly under Chief Winemaker David Baverstock. In 2016, she shifted to oversee the production of the winery's reds. At Esporão, Sandra emphasizes the importance of understanding the vineyards and the environment to make wines that show sense of place. Beyond respecting the variety's characteristics and potential during winemaking, Sandra also emphasizes respect for the soil, climate and the people who contribute to the production of the wines.
Sustainability at Herdade do Esporao
Esporão has developed and executed several initiatives on the grounds and in the cellars, to promote biodiversity, sustainability, land preservation and good viticulture and viniculture methods. Following are practices between the two regional properties: Herdade do Esporão in Alentejo and Quinta dos Murças in the Douro.
ORGANIC BY 2021
The Conversion Process: Esporão currently has integrated production, and in 2011, it began converting to organic. Currently, over 163 acres are organic and 300 acres are in process. Esporão plans to be fully converted by 2021, adding 90+ acres per year farmed using organic methods.
FROM WATER TO WINE
Irrigation: By installing probes into each plot, Esporão is able to administer water only when absolutely necessary and only to the areas specifically in-need. Additionally, by no longer tilling the ground cover, therefore maintaining natural water lines, Esporão has considerably reduced the need for irrigation in the vineyards and olive groves.
Conservation: To implement an ambitious water waste initiative, from three liters of water for each liter of wine produced to a 1:1 ratio, all water supply channels have been fitted with counters to reduce leaks. This alone has saved 11 million liters of water annually.
INNOVATION
Packaging: To lessen waste, space needed for storage and shipping weight, Esporão has adopted lighter bottles in 70% of production. The CO2 savings to date are equivalent to 490 round-trip flights between Lisbon and Tokyo. Many of the wines also utilize Forest Stewardship Council corks, and only 1% of Esporão wines have foil wrapping.
Cellar Design: The cellars at Quinta dos Murças employ an underfloor system to control the temperature and humidity of the aging facility, using water from nearby mines.
ENERGY EFFICIENCY
Gravitational Pull: The wineries have facilities built on different levels so the grapes, must and finished product are transported by gravity, saving energy.
Harnessing the Climate: Esporão built two solar farms to take full advantage of Alentejo's sunny exposure. As such, the estate is able to produce over 50% of the energy it consumes.
AU NATURAL
Managing the soil: All organic by-products from the vineyards and groves—stems, olive leaves and pruning waste—are repurposed into nutrient-rich compost and mixed with mulch to prevent the growth of weeds and increase the soil's fertility. Weeds are removed manually, without the use of herbicides. Maintaining agricultural biodiversity: After surveying the pests plaguing the vineyards, Esporão planted hedges of rosehip, honeysuckle, elderberries and other plants among the vines to eliminate these threats.
Natural Insecticide: After analyzing the species of bats that often feed on the vine-damaging moths on the estate, Esporão installed bat boxes, so they could shelter and breed in the vineyards. This limited the amount of pesticides needed to keep the moths away.
Balancing natural habitats and viticulture: In addition to vineyards and olive groves, Esporão cultivates 2,500 acres of forest and open fields, where animals are able to roam and graze freely.