Alentejo is a place where tradition and land go hand in hand. The history that lives here is as vast as the landscape and whose story is told through the architecture and artifacts left behind from those that came before. Taking up 1/3 of Portugal there are 8 sub-regions which hold the greatest diversity of soil types in all of Portugal's wine regions. Red wines from Alentejo are quickly rising in reputation for quality wines, known for their big bold fruit, soft tannins and drinkability while the whites lead with tropical notes and balanced acid.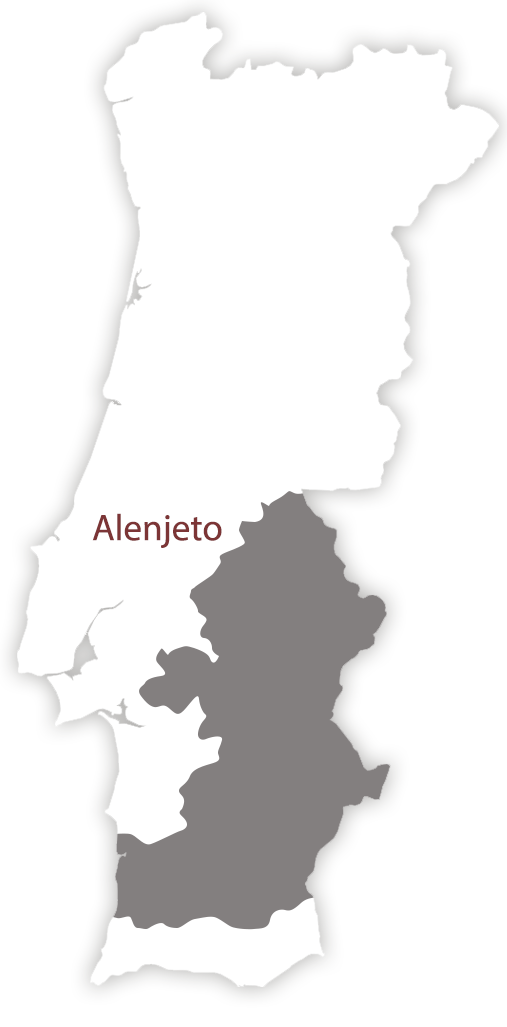 Alentejo Producers & Wines
Founded in 1973 by José Roquette and Joaquim Bandeira, Esporão's is one of the most important wine companies in Portugal. Esporão is also an ambassador of Portuguese culture, operating in a sustainable way, while building close ties with customers and consumers all over the world.
Herdade dos Grous estate has 700 hectares, 73 are dedicated to top quality wine production and the remains to the bio-horticultural production, olive yard, farming and cattle raising (certified 'Alentejana' breed) and champion jumping horses.