In 1756 the Douro region became the first demarcated wine region in the world. One of the most intriguing and beautiful DOC regions, the Douro is ruggedly mountainous and wild. The region is sharply cut through in deep twists and turns by the Douro River. Following this river, the Douro region starts at the Spanish border and ends about 55miles from the city of Porto where the Marão Mountain rises up, protecting it from Atlantic influence. In the center of the region is found it's defining and historic, narrow, stonewalled terraces. These man made contours were named an UNESCO World Heritage Site, but modern guidelines call for a wider terraces, buttressed by mounds of earth. In poor schistous soils, the vines defy gravity on the steep mountain slopes along the river banks. Historically known for their fortified Port wines, mostly found in the Cima Corgo sub-region, the Douro is now making a new name for themselves as producers of world-class red and white still wines.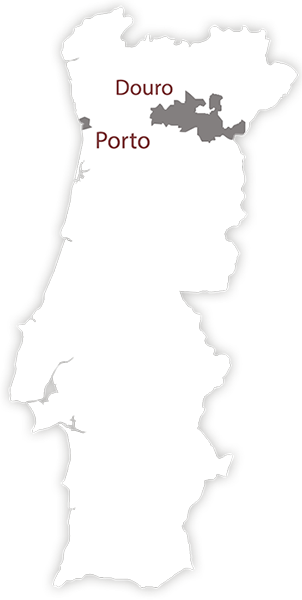 Vinha da Urze lies around the town of Almendra, in Vila Nova de Foz Côa, in the reaches of the Upper Douro River.
Dating back to 1714, Quinta dos Murças is located in northern Portugal, in the Cima-Corgo sub-region of the Douro. The Douro, established in 1756, is the oldest DOC in the world.
Quinta da Pacheca, one of the best known estates in the Douro region, and was one of the first properties to bottle wine under its own label.