Located in the extreme most northern part of Portugal, The Minho is the largest Portuguese wine region with 3,400 hectares spread amongst 9 sub-regions. Lined by the Minho River in the north and the Vouga River in the south, the abundance of water sources and cool weather lends itself to the production of clean and fresh white wines. The most common style being the light, easy drinking, effervescent wines known as Vinho Verde. This emerald region is also known for producing world-class still wines that contain loads of aromatics and finesse that are clean, bright and have great aging potential.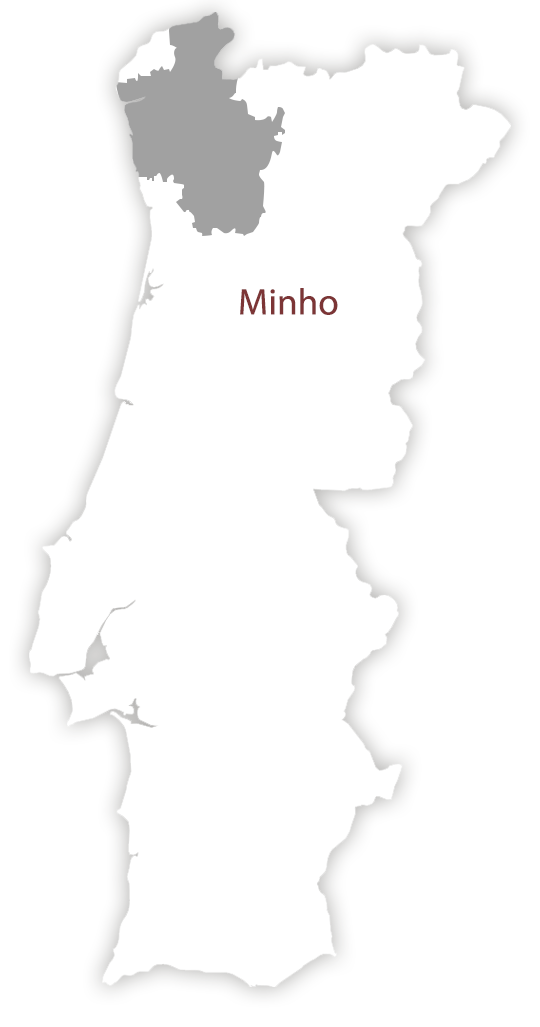 The work of Anselmo Mendes is recognized in Portugal and abroad, not only for the excellence of the wines he produces but also for the surprising and consistent manner in which he innovates.
Quinta de Paços Sociedade Agrícola, Lda. is a family-based company which utilizes its agricultural patrimony aiming to produce high-quality wines with a distinctive personality, resulting from a special emphasis on their natural and authentic character.
In 1964 Ms. Maria Hermínia d'Oliveira Paes, a great enthusiast of the Alvarinho varietal, decided to plant a vineyard dedicated to this grape.